It is the mission of Humane Society of the Lakes to provide services for abandoned, stray or unwanted animals while they await lifelong homes. Our vision is that all animals are cared for with dignity and respect.The Humane Society of the Lakes operates a no kill shelter for homeless animals of the Becker County area.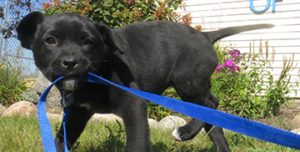 To become a Furever Home our process includes: completed application, staff supervised visit, meet and greet between the animal and any animals currently in potential adopter(s) home, completion of contract and staff authorization.
Animals that have not been altered can leave the shelter after they receive an exam from a vet. If adopter wishes to take the animal before it has been altered, they will have to pay for a spay/neuter out of pocket. They will have 90 days to provide proof the animal has been altered and the adopter would receive a $75 check back for dogs and a $50 check back for cats.